Macedonian Čalgija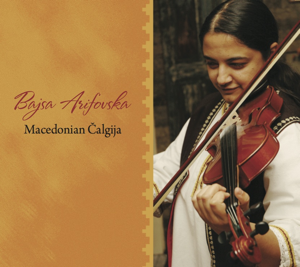 Recorded in Macedonia and featuring Bajsa Arifovska with three musicians (Hustref Said, Raim Baki, and Naser Mustafa), this CD features 9 tracks of the urban Macedonian folk music known as čalgija. Bajsa is a talented multi-instrumentalist, one of the few Macedonian Romani women to take on this role, and she leads an ensemble, itself all too rare these days, of violin/clarinet, ut, kanun, and tarabuka in over 50 minutes of instrumentals.
Enjoy a few mp3 samples from the playlist below (or stream them all from the link at the end).
Check the order page for details.
Playlist
This CD DigiPak and 4-page insert was co-produced by Izvor Music and Larry Weiner.
To order your copy, please go to the order page.