Bruce Sagan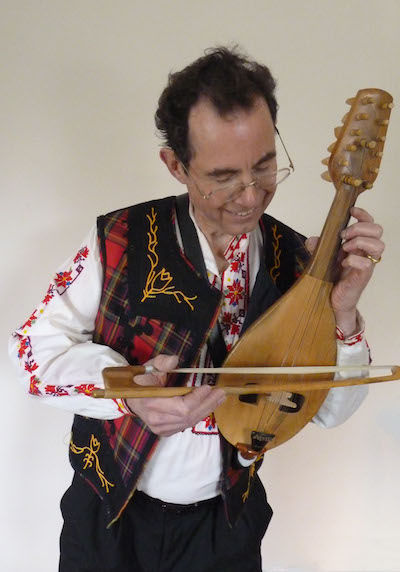 Bruce Sagan has been playing music from the Balkans since the late 70s.
He is sought after as a teacher at music camps and workshops and has been the music director at Stockton Folk Dance Camp and a teacher at the East Coast Balkan Camp. He has led a number of performing groups including the orchestra for the Mandala Folkdance Ensemble in Boston and the Balkan band Baraban in Sweden.
He has studied gŭdulka, the Bulgarian rebec, with some of its top players such as Nikolay Kolev. He even lived in Bulgaria with Atanas Vulchev who worked with him daily on the instrument.
In addition to playing with Maryland's Lyuti Chushki, he performs with the Michigan-based trio Velselba together with Nan Nelson and Chris Rietz.